6/16(日)19:00〜 ★ブリティッシュ・パーティー★パーティー
from 19:00, 2500yen (1500yen for foreigners) including 1 drink & fish & chips (and lots of British English!)
知られているようで知られていない「英国」!イギリス人であることはどういうことか?を思い切り体験ができます〜
英国の象徴料理である「フィッシュ&チップス」もイギリス人が作った本物をご賞味あれ〜!
Come and celebrate with us Britishness whether you are British or you love the Queen, whether you speak British English or you wish to learn the real English ;).
The party takes place on Sunday, 16th June at 7:00 p.m.
GOD SAVE MICKEY HOUSE!

Date and Price
Date
16th June (Sun)
19:00 – 22:00
イベント内容(料金に含む)
Fish & Chips料理
Entrance Fee
一般&学生2500円
For foreigners:1500yen
ドリンク1杯+フード
*回数券をお持ちの方は1回分を1500円に充当できます。
*日曜昼間に参加の方は+1500円にて参加可。
*日曜対象の月間パスの方も1500円にて参加可。
Access & Map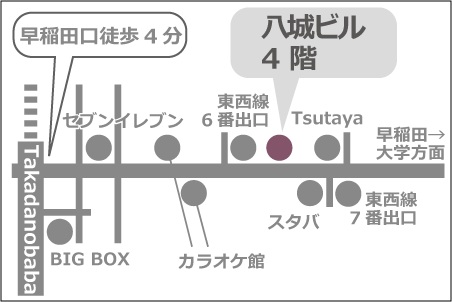 英会話喫茶ミッキーハウスは早稲田通り沿いですが4階なので多少入口がわかりにくくなっております。ビルの上の方に黄色い看板があり、赤い文字で英会話喫茶と書いてあります。
・JR山手線・西武新宿線
高田馬場駅早稲田口より徒歩4分
・東京メトロ東西線
高田馬場駅6番出口より徒歩30秒
東京都新宿区高田馬場2-14-4 八城ビル4F
電話 03-3209-9686
営業時間 月〜土18:00〜23:00
土〜日13:00〜18:00
※英語以外の言語は開始時間が異なる場合がございます。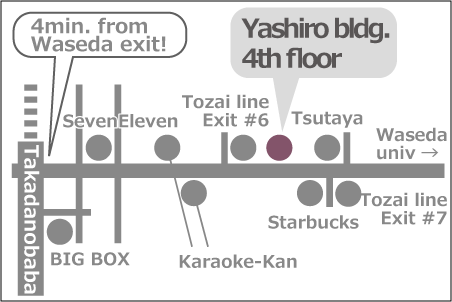 English conversation cafe Mickey House is along Waseda street but it's a bit difficult to find because it's 4th floor of the building. There is a yellow sign with "English cafe" written on the side of the building.
JR Yamanote-line, Takadanobaba sta.
4 minutes from Waseda exit.
Tokyo metro Tozai-line, Takadanobaba sta.
10 seconds from exit #6
2-14-4-4F, Takadanobaba, Shinjuku-ku, Tokyo
Phone: 03-3209-9686
OPEN (Mon-Sat)6pm to 11pm
(Sat,Sun)2pm to 6pm