On April 2, 2020, appear at Hilnandes of Nippon Television.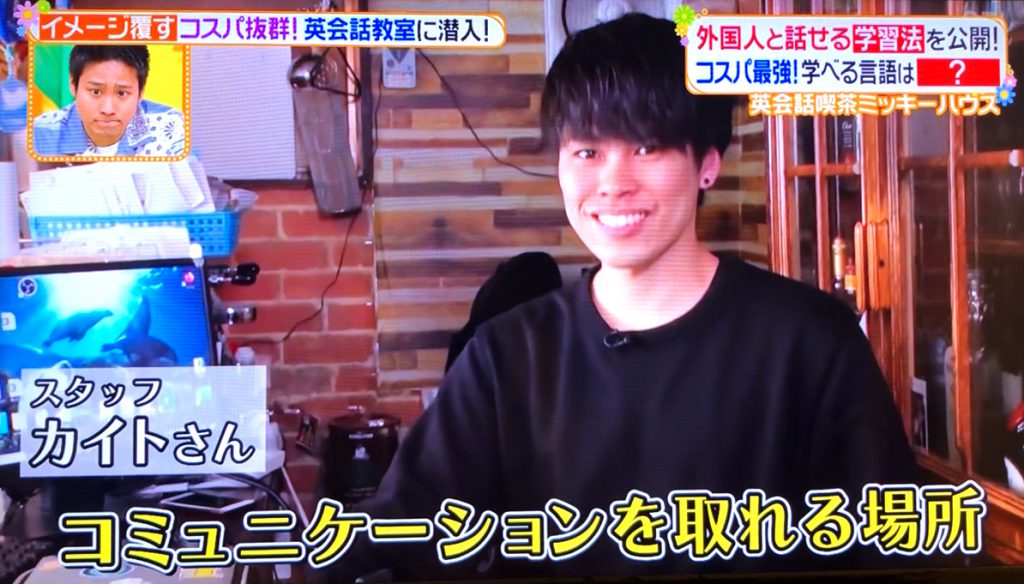 Mickey House is a place where TV shows often come out, but it's not an interview with Mickey House itself, but mostly interviews with foreigners who gather at Mickey House. Meanwhile, Hilnan Dess came to record at a corner focusing on "English conversation cafe". (Recording was done in early March.)
---
This time, Junta Nakata and Takahiro Hamada of Johnny's WEST and Iku Nuwara of Super Shinjuku attended the English table at Mickey House, and I was surprised at the customers who gathered without knowing anything!
Mr. Naka, who is fluent in both English and Chinese, and Mr. Hamada, who is not very good at English. Although they were not aired, the two gave a speech in English after attending the English table for a while. I (Hamada) thought about Hamada's speech with me (the owner), and I couldn't memorize all the sentences. He did it right without making any mistakes!
I usually live in front of tens of thousands of people, but it was interesting to give a speech in front of less than 20 staff and customers (laughs).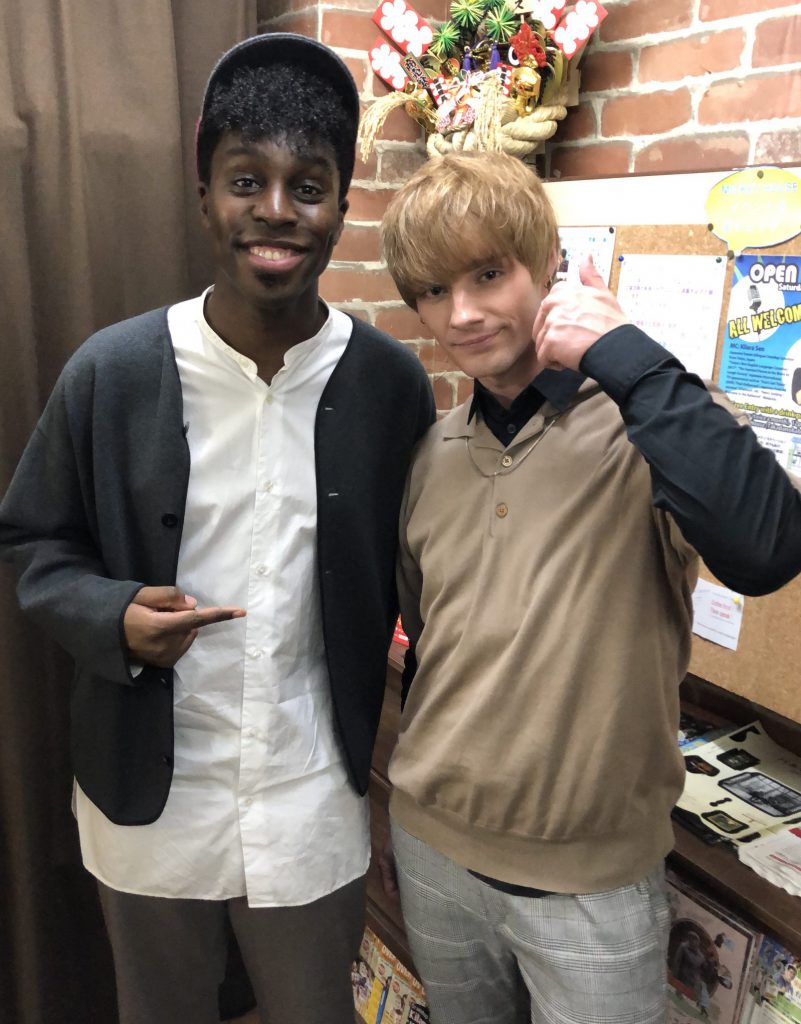 And Iku Nuwara, he seems to have met with our staff Zack several times on other recordings. Actually (4-5 years ago) there was a world numbered location at Mickey House, but at that time Zack was liked by Haruna of Harisenbon and became a regular candidate for the program. However, at the very end, he loses the regular seat by competing against other foreigners. What to hide, Ike was the winner at that time!
During the recording of Ike, I joined the beginner's table and talked to the customer, but for those who could not speak English slowly, they asked me questions clearly and easily, so I asked them to "do you work at home?" It looks like w
---
That's the report from Hilnandes!
Even though it was aired, I couldn't do business because of the coronavirus (tears)
Please use the online language cafe until business resumes! There are both group chats and private chats. Let's learn a language while refraining from self-control.